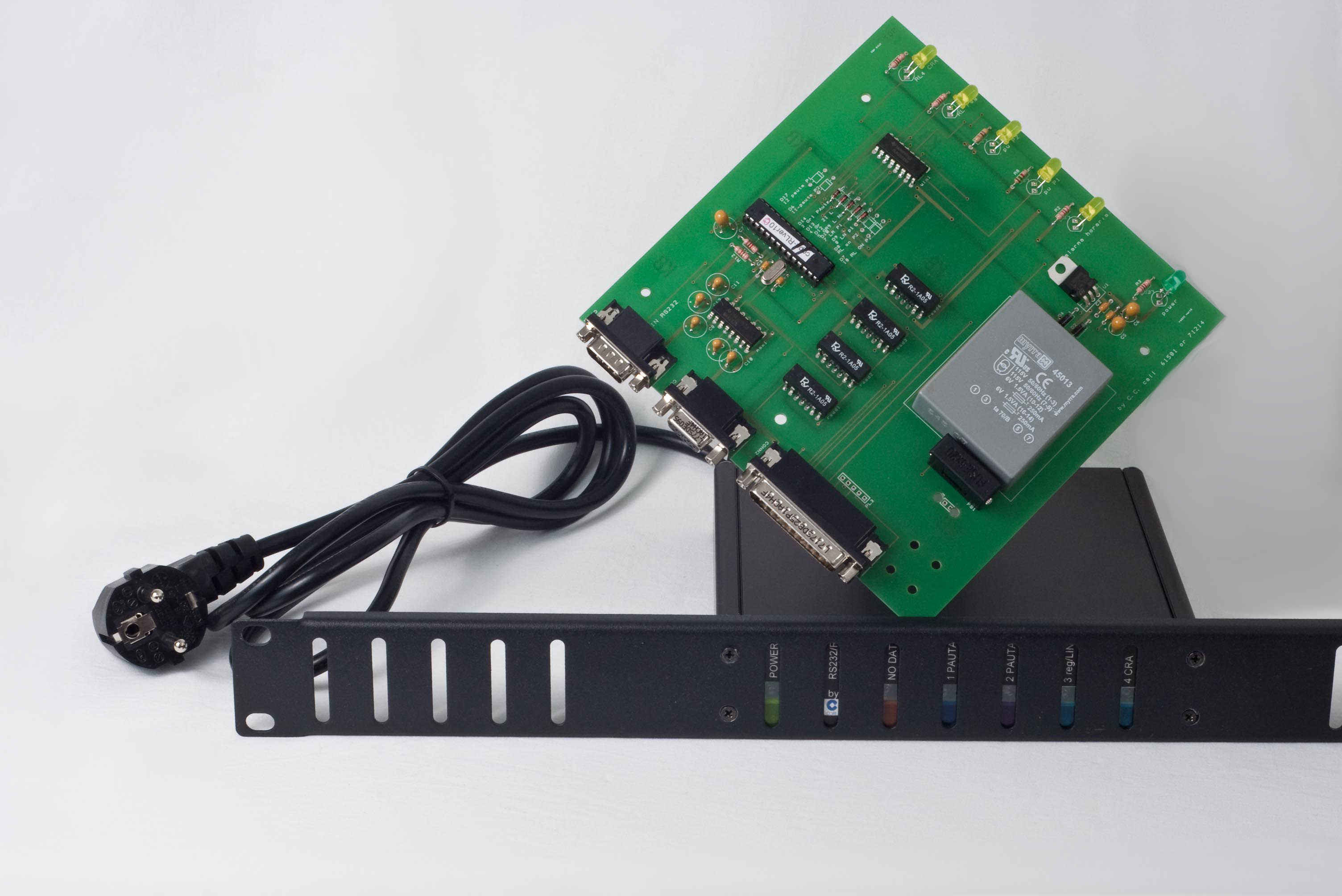 Role
Sole SW designer and HW consultor on a high reliability serial data parser/detector device which controls the radio FM emergency broadcast system of Cadena COPE radio. 150 in service on national broadcasts since May 2013, 0 defects.
Purpose
Developed as an ad-hoc, high reliability, non-expensive scheduler for the changes between normal broadcast, advertisement and emergency broadcasts in live FM radio. Made for Cadena COPE radio national Spanish radio broadcast network, 2nd on audience ratings, first emission in 1979).
This device is placed in every emitter centre. It receives a serial RS232 frame (from a satellite receptor or DSL line), parses it, extracts the associated command in that frame and commutes the relays to carry out that command. It controls:
forced interruption to emergency broadcast channel
change from regional/national emission to advertisement and vice-versa
change between different radio programs.
Features
"no maintenance" electronic design, made to last years:

Tantalum based capacitors (which don't dry)
no SMPS (with capacitors that will dry)
Oversized transformer cold power source

Microcontroller based
TDD driven software development
in & out RS232 for receiving and daisy chaining, relay's connections on parallel port
informative LEDs that output the current state or signal errors in the frame
Deployment
150 currently in service since May 2013. 0 returns/defects. Tested by client in-situ (on national broadcasts).
Technologies used
C, Microcontrollers, Test Driven Development